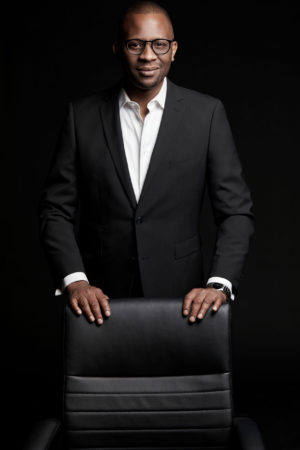 Anton C. Bizzell, MD
Chairman & Chief Executive Officer
Anton C. Bizzell, MD, a physician entrepreneur, is Chairman and Chief Executive Officer of Bizzell, a strategy, consulting, and technology firm that delivers data-driven, research-informed, innovative solutions to the world's most complex health, economic, security, and sustainability challenges. Dr. Bizzell also serves as the Chairman of the Bizzell family of companies, including the Bizzell Foundation.
Dr. Bizzell is an engaging and sought-after speaker on a broad range of current issues facing the American public such as health care disparities, access, quality, behavioral health and substance use disorders prevention, treatment, and recovery. While serving as a Fellow for the U.S. Chamber of Commerce Foundation (2018-2019), Dr. Bizzell toured cities across the U.S. and engaged in conversations with state and local chambers to share innovative employer and business solutions and community partnerships in the battle against the opioid epidemic. He is a small business development leader and mentor, and an expert on community engagement and integration in lasting change… continue reading.
Corporate Leadership
Chad J. Brown, DM, MPH, MBA
Executive Vice President & Chief Administrative Officer
As Executive Vice President (EVP) & Chief Administrative Officer (CAO), Dr. Brown is an executive leader within Bizzell that reports directly to the Founder and Chief Executive Officer (CEO). As the EVP and CAO, Dr. Brown provides the Office of the CEO and other senior executives with high-level administrative, operations and oversight tasks focused on the strategic goals and growth of Bizzell US and helping turn the CEO's strategic vision into reality.
Dr. Brown brings years of experience in the public health, public policy and management fields to Bizzell. Most recently, Dr. Brown served as the Chief of Staff to the Chief Administrative Officer for… continue reading.
Lakeena Bruno
Executive Vice President & Chief Financial Officer
Lakeena Bruno is a Financial Management professional, with more than 15 years of progressive work experience. As the Executive Vice President of Finance for Bizzell, Ms. Bruno provides professional services across a broad range of finance areas including cost accounting, internal auditing, financial analysis and compliance.
Prior to joining Bizzell, Ms. Bruno was a Director of Finance. She managed a team of three employees for AP, AR, Billing and Payroll. She was responsible for the delivery of finance services including accounting, treasury, forecasting and budgeting, and corporate cash flow management with understanding of FAR, DFAR, and CAS… continue reading.
Yomi A. Jones
Executive Vice President & Chief Investment Officer
Yomi A. Jones is an accomplished and dynamic finance and investments professional with proven productivity improvement, cost cutting, troubleshooting and analytic skills with nearly 20 years of experience in organization implementation, financial reporting, cost accounting, cash flow control, pricing, financial analysis, strategic planning and management.
Mr. Jones has a knowledge base across multiple industries including securities and financial markets, investment banking, information technology, logistics and supply chain management, construction, government contracting with expertise in… continue reading.
Senior Leadership
William H. Scarbrough, III, PhD
Senior Vice President, Health & Data Analytics
Dr. William (Bill) Scarbrough has more than 38 years of experience in health and human services, education, and juvenile justice as a clinician, researcher, program evaluator, and manager. He has led or contributed to winning more than $125 million in research and evaluation grants and contracts, and he has designed, managed, and/or advised more than 100 research and program evaluation studies and program implementation engagements at the national, state, and local levels, including cross-site evaluations, multi-site and cluster evaluations, campaign and communications programs evaluations, mixed methods evaluations, and case studies. Dr. Scarbrough's background experience includes early childhood care and education, child and family development, behavioral health, international health and development… continue reading.
Roxanne Chin
Senior Vice President, Workforce Development
Roxanne Chin, a 29-year champion for Job Corps Centers, is a high-performing executive who is recognized for her passion in creating high-synergy workforce development and training programs that generate positive results. Throughout her career, she continuously delivered outcomes by implementing innovative workforce development policies and procedures that serve and exceed the needs of Job Corps students, centers, and the federal government.
As the Senior Vice President of Workforce Development, Ms. Chin leads Bizzell's workforce innovation division including the administration, management, and business development aspects of the firm's Job Corps programs. She spearheads innovative ideas around outreach and… continue reading.
Tammy Lee, MBA
Vice President, Project Delivery
Tammy Lee, MBA, serves as Vice President, Project Delivery at Bizzell. She manages the day-to-day activities of the Project Management Office (PMO), developing and providing guidance on PMO policies and processes. She ensures that project activities are completed on time, within budget, and meet the company's and Federal Government's standards throughout each project's development and execution.
Ms. Lee brings over 25 years of experience in program management of Federal, State, and local contracts. She successfully managed numerous Federal Blanket Purchase Agreement (BPA) and Indefinite Delivery Indefinite Quantity (IDIQ) contracts… continue reading.
Rose Khasiala Amolo, MPH
Vice President, Global Programs
Rose Khasiala Amolo is a seasoned international health development professional with expertise in community-based and women empowerment strategies that strengthen community systems and structures to promote access to quality primary health care services, education and improve the overall socio-economic status of women, their families and communities.
For the past 15 years, Rose worked as a Senior Technical Advisor at the Center For Development and Population Activities (CEDPA), where she focused on improving the quality of services and promoting the uptake and use of integrated family planning, reproductive health, maternal and child health, and HIV/AIDS services… continue reading.
Kazi Ahmed, PhD
Managing Director, Data Analytics
Rose Babbitt, RPH, MA, CHC, CHRC
Managing Director, Pharmaceuticals
Eskedar Black-Childress, MBA
Managing Director, Operational Excellence
Richard Payton
Managing Director, Information Solutions
Mark Stewart, MPH
Managing Director, Medicare & Medicaid Services
Jenny Twesten, MPH
Managing Director, Health Communications & Research
Rhonda Waller, PhD
Managing Director, Maternal & Child Health
TaRaena Yates, CGMP
Managing Director, Health Engagement
Verna Robinson
Managing Director, Logistical Support Services
Nancy Bateman, MSW
Senior Public Health Advisor, Behavioral Health Services
Kevin Hylton, PhD
Senior Associate, Research & Evaluation
Todd Mandell, MD
Senior Associate, Addiction Psychiatry
David Sleet, PhD
Senior Associate, Injury Prevention